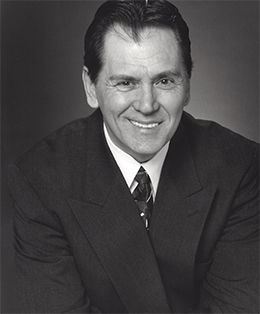 Scott-Arhtur Allen was the founding coach of Creative Actors (formerly known as Creative Actors Workshop). His unique acting technique, called The Creative Process, is at the core of everything we teach at Creative Actors. Scott's Creative Process, love, and encouragement will live on in all who met him. Scott will be greatly missed, but we feel confident in continuing his legacy because of his training and guidance. The Creative Process continues to bring consistent, deep realism to artists' performances with a simplicity and organic beauty that has never been scene outside of the rare natural, empathic performer that seldom catches the public's attention. Thank you Scott for a truly great gift you have given to the art of performance and to the world.
Scott-Arthur Allen's passing was reported in The Hollywood Reporter here.
Below is Scott's obituary:
Scott-Arthur Allen, died at age 76
Founder of Creative Actor's Workshop and past-president Talent Managers Association, director and producer.
Scott-Arthur Allen succumbed after a long bout with cancer at his home in Nixa, MO, March 13, 2015.
Scott-Arthur Allen was the founding owner of the prestigious Creative Actors in Los Angeles, where he became one of the most respected acting coaches in the industry. The workshop bears an acting process totally developed by him. He often said he never worked a day after he started teaching.
Scott's entertainment career began in his teens as a wild, young front man for his band, where he shared the stage with cultural icons like Elvis Presley and Jerry Lee Lewis. At the peak of his young musical career, Scott-Arthur made the commendable decision to put it all on hold and join the United States Marine Corps.
After separating from the Marines in California, Scott-Arthur became a top sales rep for a nationally based company in Los Angles. But his show biz memories burned hot as he began seeking an outlet for his talent and creativity.
As a singer/song-writer he appeared at L.A. venues such as the Troubadour and Palomino clubs; all the while studying acting with some of the top coaches in Hollywood. His talent, good looks and charisma soon began landing him spots in commercials and semi-regular roles in shows like "Police Story," "Emergency", "The Bionic Woman, "CHiPs", and other hot shows of the day. Some of his film appearances included "Battle of Midway" and Blake Edwards' film "S.O.B.". At the same time he was coaching fellow actors as they prepared for their own auditions.
He was invited to teach an acting class to fill in for another instructor and found a new calling. Though he was rapidly progressing up the ranks as a hot young actor, Scott-Arthur walked away from it all to establish what became known as The Creative Actors Workshop. In 40 years, his students included Leslie Hope, Sela Ward, Heather Locklear, and Tea Leoni, as well as cast members from the Oscar nominated Winter's Bone and the box office blockbusters Super 8 and Last Vegas; as well as indie hits like The Kings of Summer and Oculus, and TV shows such as 24, Nip/Tuck, The Mentalist, and NCIS – plus his countless students who became working actors, thanks, in part, to his tutelage.
After passing on numerous requests from students, he finally relented and became a talent manager, forming his management company, Gentle-Force Management. Within a short time after joining the Talent Manager's Association in L.A. he was elected as a board member and soon after elected as president.
He and his wife, Elizabeth Allen, stunned the entertainment community when they left L.A. and started from a new base in Springfield, MO in 2002. But soon the workshop attracted numerous students throughout the community and surrounding region. It quickly grew to an ongoing class in St. Louis, with students traveling sometimes over 200 miles to attend their weekly sessions.
In 2010 they formed a production company, named Creative Actors Collective, and brought on new partner/apprentice Kelsey David Shryer. Since then they made a short film/pilot, "Morning Light," and then later with Elizabeth Allen's directing debut they produced a new film readying for release, "Little Did He Know."
Scott-Arthur's wife, Elizabeth Allen, and his apprentice, Kelsey David Shryer, will continue Scott's legacy at the Creative Actors in St. Louis and Springfield, MO, where Elizabeth has been teaching since the workshop's move to Missouri. Creative Actors Collective has several scripts in development for future productions – all of which are the fruit of Scott-Arthur's Creative Process, teaching, and encouragement.
For more information, please visit the Creative Actors' Facebook and Website:
https://www.facebook.com/pages/Creative-Actors/146918433229
http://www.creativeactorsworkshop.com/